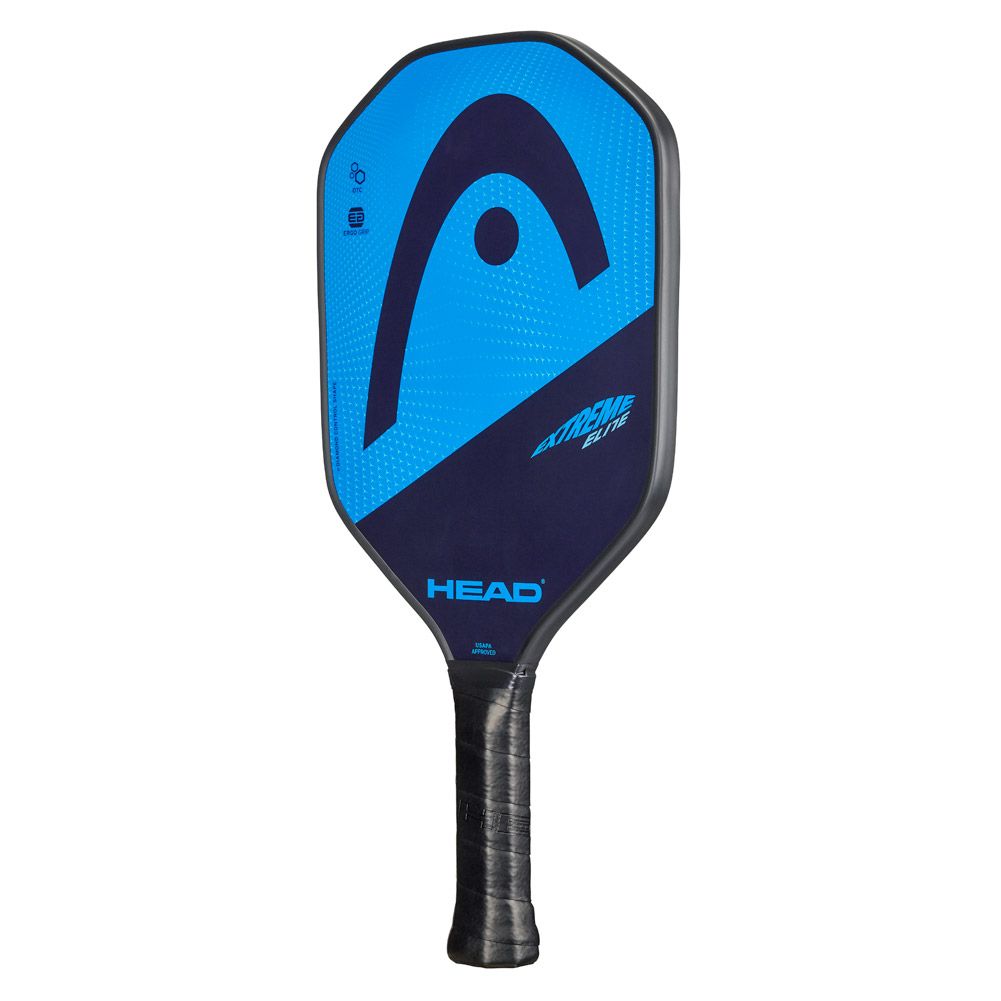 XTREME Elite (Pickle ball)
|
|
ART NO: 226539
MATERIALS: PP + GF
THICKNESS: 11.0 mm / 7/16 in
WEIGHT: 220 g / 7.8 oz
LENGTH: 408 mm / 16 in
WIDTH: 199 mm / 7 7/8 in
GRIP SIZE: 107 mm / 4 1/4 in
XTREME Elite

The Extreme Elite features HEAD's Diamond shape for more control and an OTC honeycomb polymer core that creates the perfect feel and sound for all levels of play. Its smooth fiberglass surface and Ergo grip give you the power and playability you are looking for when you step on the court.
SPECS:
ART NO: 226539
MATERIALS: PP + GF
THICKNESS: 11.0 mm / 7/16 in
WEIGHT: 220 g / 7.8 oz
LENGTH: 408 mm / 16 in
WIDTH: 199 mm / 7 7/8 in
GRIP SIZE: 107 mm / 4 1/4 in
TECHNOLOGY
HEAD engineers have optimized the Tubular Construction (OTC) of the polypropylene honeycomb core to create perfect playability, feel and sound suited for all levels of play.

HEAD's unique ergonomic foam handle provides added comfort and enhanced feel.