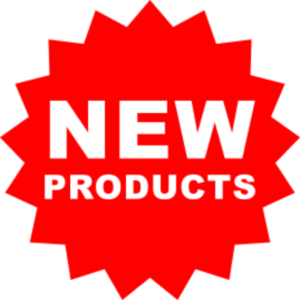 Radical Lite เป็นไม้ที่เบาที่สุดสำหรับซีรีนี้ ด้วยหน้าไม้ที่ใหญ่ขึ้นแล้วน้ำหนักเบา ทำให้การตีง่ายขึ้นสำหรับนักเทนนิสทั่วไป ไม้นี้เหมาะสำหรับนักเทนนิสที่เพิ่งเริ่มหัดตีใหม่ หรือต้องการไม้เบา
รุ่น: Graphene 360 Lite
น้ำหนัก: 260g
หน้าไม้: 102in
สัดส่วนของเอ็น: 16/19
ความหนาของด้าม: 22/2523mm
Radical Lite เป็นไม้ที่เบาที่สุดสำหรับซีรีนี้ ด้วยหน้าไม้ที่ใหญ่ขึ้นแล้วน้ำหนักเบา ทำให้การตีง่ายขึ้นสำหรับนักเทนนิสทั่วไป ไม้นี้เหมาะสำหรับนักเทนนิสที่เพิ่งเริ่มหัดตีใหม่ หรือต้องการไม้เบา
รุ่น: Graphene 360 Lite
น้ำหนัก: 260g
หน้าไม้: 102in
สัดส่วนของเอ็น: 16/19
ความหนาของด้าม: 22/2523mm
Designed for intermediate club players with versatile, all-court games, the RADICAL LITE offers easy playability, extraordinary manoeuvrability and additional power, thanks to its larger head size and a lighter weight. With a new frame for improved playability, and a vibrant and daring new design, the racquet has also been upgraded with the innovative Graphene 360+ technology for enhanced flex and clean impact feel. With its perfect blend of power, control and spin, there's no shot you can't play with the RADICAL LITE.
Specification:

CPI:800
WEIGHT (UNSTRUNG):260 g / 9.2 oz
STRING PATTERN:16/19
HEAD SIZE:660 cm² / 102 in²
GRIP SIZE:0-5
BALANCE:340 mm / even
LENGTH:685 mm / 27.0 in
BEAM:22/25/23 mm
SOUND GROMMETS
Sound grommets provide enhanced power via greater string movement and optimize sound and vibrations.
VARIABLE BEAM
The variable beam cross-section perfectly balances the power, control and spin of the racquet.
CONTROL PATTERN
A more dense 16/19 string pattern provides the perfect mix of control and power.