FOOTWORK DRILLS - OFFENSIVE TRANSITION
01 DRILL OVERVIEW
This tennis drill is made up of 5 shots that cover the full court. This will help you effectively transition from defense to offense.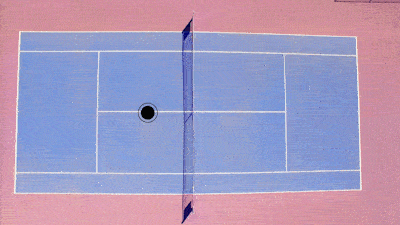 02 (RE)POSITIONING
A lateral solid step on ball #1 will allow you to be ready for a quick repositioning. A cross step is essential to recover from a vulnerable position back to an ideal one. With the addition of a split & side step you will be able to position yourself for a shot on the other side of the court.
03 STEP INTO THE BALL
To keep the ball deep enough you need to transfer your body weight forward. Adjust your stance with small steps so you can be ready to step into your shot.
04 TRANSITION
Recover with a split step and keep adjusting with small steps to hit a heavy shot and prepare your offensive transition to approach the net.
05 SPLIT STEP
Don't forget to do a split step when you reach the service box. This is crucial to be prepared for your volley and will allow you to play the ball with either your forehand or backhand.